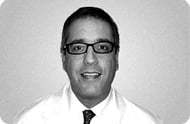 Today Dr. Starpoli will be hosted on the Doctor Radio show to discuss GERD and transoral incisionless fundoplication with EsophyX. This procedure serves as an alternative to chronic, long-term drug therapy that millions of people world-wide must take to control their reflux. Given new information on the perils of long-term drug therapy for reflux, antireflux surgery is being more considered every day. Dr. starpoli is triple board-certified in internal medicine, Gastroenterology and Obesity medicine. In recent years he has focused on the endoscopic treatment of obesity using Endobariatrics. These procedures are done without any cutting and are performed in the outpatient setting. Dr. Starpoli offers also the strata procedure for reflux and a combined approach of managing wait in an effort to control reflux in a better way. Dr. Starpoli has offices in the Hudson Valley located in Poughkeepsie New York as well as in New York City at 85th Ave in lower Manhattan. He is an attending physician at NYU Langone, Medical Center, Lenox Hill Hospital, and Beth Israel Hospital as well. Patrick star bully offers telemedicine visits so that patients were busy schedules can find it convenient and efficient to have their healthcare managed. In addition to specialty subjects, such as reflux and obesity medicine, Dr. Starpoli performs evaluation's for abdominal pain and rectal bleeding and performs colonoscopy for colon cancer screening. He also performs hemorrhoidal band ligation using the CRH hemorrhoidal banding system.
Doctor Radio is a groundbreaking 24/7 national radio channel featuring live,
call-in shows hosted by leading NYU Langone Medical Center doctors from a vast
array of fields including: child psychology and psychiatry; sexual health;
plastic surgery; emergency room medicine; cancer; heart health; women's health;
dermatology; pediatrics; men's health; diet and nutrition; sports medicine;
psychiatry; and more.

SIRIUSXM and NYU have built a state-of-the-art broadcasting studio
in the lobby of the Manhattan-based NYU Langone Medical Center, bringing
listeners right into the middle of the medical world.
TIF doctor radio GERD atypical reflux heartburn EsophyX Barrett's Esophagus