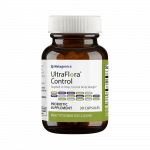 UltraFlora® Control is designed to help support body weight regulation by delivering targeted probiotic support as Bifidobacterium lactis B-420™††† which has been shown to help control body fat and body weight.*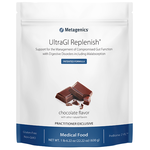 UltraGI Replenish® is a medical food formulated to provide specialized macro-and micronutrient support for patients challenged by compromised gut function with digestive disorders including malabsorption. It is designed to complement an eating plan that excludes common food allergens and supports healthy gut function.
Formulated with prebiotic isomalto-oligosaccharides (IMOs) and nature-identical human milk oligosaccharides (HMOs, as PreBiome 2'-FL™)

IMOs encourage production of short-chain fatty acids to address mucosal and intestinal issues
Nature-identical HMOs as 2'-fucosyllactose (PreBiome 2'-FL™) selectively nourish beneficial bacteria to promote intestinal microbial balance

L-alanyl-L-glutamine is an advanced alanine-glutamine dipeptide designed for enhanced absorption, stability, and solubility

L-glutamine is a valuable energy source for intestinal mucosal cells

Contains a total of 15 g protein per serving—12 g of pea/rice protein blend and 3 g of added amino acids and Sustamine®
Provides essential nutrients to address malabsorption, including:

Methylated vitamin B12

and calcium L-5-methyltetrahydrofolate, a bioavailable folate
Antioxidant nutrients (e.g., vitamins C and E) to combat free radicals, including those that contribute to mucosal oxidative stress
Zinc as zinc gluconate to support gastrointestinal mucosa integrity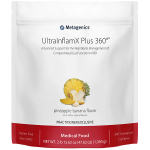 UltraInflamXPlus 360°® is a medical food formulated to provide strategic macro- and micronutrient support for patients with compromised gut function resulting from inflammatory bowel disease, including ulcerative colitis and Crohn's disease. Provided in a proprietary, vegan pea/rice protein base, this formula addresses increased nutrient needs and potential deficiencies in these patients. This formula features CurQfen®, a clinically studied, patented curcumin blend designed for greater bioavailability and more reliable clinical outcomes. It has been demonstrated to result in up to 45.5 times more free curcuminoids in human plasma compared to standard curcumin extract. UltraInflamX Plus 360° also features XNT ProMatrix®– a proprietary protein matrix technology designed to enhance the delivery of a high quality xanthohumol compound for increased bioavailability and stability.
**Please note that we are proud to be able to offer you our supplements which are of the highest quality possible. We are always dedicated to our patients and their needs. You are, however, under no obligation to purchase these supplements from our office or website and your quality of medical care will in no way be affected by your decision to purchase or not purchase these products.
Buy these Metagenics products now