Has gastric bypass failed you? Endoscopic, incisionless repair may be a treatment option.
What is Gastric Bypass
The most popular and effective surgical obesity procedure is the Roux-en-Y gastric bypass (RNYGB) that is both a restrictive procedure, by creating a small gastric pouch, and a malabsorptive reconstruction by way of the creation of a jejunal bypass. Studies show that following RNYGB, patients lose about 67% of their excess weight at 1-2 years after surgery. However, RNYBG will fail in some 20-35% of patients for a variety of reasons that are likely multifactorial.
Why Gastric Bypass Sometimes Fails
The lack of response to gastric bypass anti-obesity surgery is often referred to as post-gastric bypass recidivism.
Weight regain after Gastric Bypass may very well be related to dietary habits. However, many clinicians and studies, including those conducted and published by Dr. Starpoli, have shown that the stomach pouch and/or outlet made smaller by Gastric Bypass surgery can gradually stretch, making the patient lose the sense of fullness and start to eat more. As a result, patients may regain weight.
Read Dr. Starpoli's published work on the success of stomal revision with TORe
It has also been shown that open, surgical revision of stomach pouch and/or outlet is undesirable because of the inherent surgical risks and the possibility of anastomotic leakage. This observation has lead to incisionless, endoscopic or endolumenal approaches to reduce the diameter and restore it to its former post-operative size.
What Can Be Done - Endoscopic Suturing Therapy
Dr. Starpoli offers qualified patients a safe and effective incisionless, endoscopic suturing procedure to reduce the size of an enlarged outlet to the original post-bypass proportions. This procedure is performed using a small flexible endoscope and specialized devices that allows sutures to be placed through the endoscope. The scope and suturing devices are inserted through the mouth into the stomach pouch the same way as a standard endoscope. Sutures are then placed around the outlet to reduce the diameter, typically from the size of a silver dollar to less than the size of a dime. The same technique may then be used to place additional sutures in the stomach pouch to reduce its volume capacity.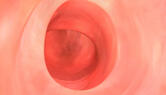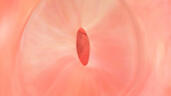 "In the evolution of natural orifice, translumenal endoscopic surgery (NOTES), transoral (through the mouth and without incisions) suturing techniques for stomal revision of the dilated GJ anastomosis are examples of the growing capabilities of the gastrointestinal endoscopist performing endosurgery. There may be a chance that your poor weight control after gastric bypass surgery may be the result of an expansion or stretching of the connection between the stomach pouch and the intestine. A simple upper endoscopy can make this diagnosis and you could be offered an incisionless, surgical approach to correct the problem. Of course, sound nutritional advice should be available, as well as close follow up with your medical or bariatric physician." AA Starpoli, MD
Click here for more information regarding Endoscopic Suturing.

Benefits of the Endoscopic Procedure
Scarring and adhesions from the initial Gastric Bypass procedure often make open or laparoscopic revision surgery very challenging, and at times impossible. Abdominal revision surgery takes longer than the original surgery and patients are three times more likely to develop complications.
Having a revision through endoscopic procedure decreases the patient's risks when compared to abdominal revision surgery. Patients experience less pain, recover faster, and have no abdominal scarring. Typically, patients go home the same day, but each patient's discharge will vary based on the physician's recommendation.
Side Effects of the Endoscopic Procedure
It is anticipated that patients will feel little to no discomfort from the endoscopic procedure. Minor side effects may include gas pain, nausea, sore throat, swollen tongue, and lip pain from the insertion of the endoscope into the mouth.
Recovery process of the Endoscopic Procedure
Patients typically return to their normal routine within 48 hours. Following endoscopic outlet and pouch repair, patients should follow the same diet and exercise regimen they did after their initial weight loss surgery.
Will it be covered by Insurance?
It depends upon the patient's insurance plan. If not, self pay options and financing are available. For further information, please speak with Dr. Starpoli at your next appointment.
To learn more about financing alternatives
Learn more about the endoscopic treatment of obesity