A report was published in the May 18 issue ofA report was published in the May 18 issue of Journal of the American Medical Association. In, what is referred to as the LOTUS (Long-Term Usage of Esomeprazole vs Surgery for Treatment of Chronic GERD) study, remission rates at five years were 92% (95% CI 89 to 96) for patients on esomeprazole and 85% (95% CI 81 to 90, P=0.048) for those who had laparoscopic antireflux surgery, according to Jean-Paul Galmiche, MD, of Nantes University in France, and colleagues.
The study, funded by Nexium's maker, AstraZeneca, included 554 people with GERD who had already responded well to Nexium in a three-month try-out period prior to their entry into the study. These participants were selected because, according to one outside expert, people with reflux who do not respond to a PPI probably have another condition other than GERD.
Of the 554 people selected into the trial, 372 completed five years of follow-up, including 192 randomly assigned to treatment with Nexium and 180 assigned to laparoscopic antireflux surgery.
People taking Nexium were allowed to increase their dose as needed, the investigators noted.
Five years after initiating treatment, the researchers found that GERD was in remission for 85 percent of the patients who had undergone surgery and 92 percent of the patients who were taking Nexium.
Those taking Nexium had similar levels of heartburn and acid regurgitation from the start to the end of the study. However, these symptoms lessened among those who had surgery, the researchers noted.
For example, at five years, 13 percent of those taking Nexium had acid regurgitation compared with 2 percent of those who underwent surgery. Yet, there was no significant difference between the groups in the severity of heartburn, abdominal pain or diarrhea, the investigators found.
In terms of complications, 11 percent of the surgery patients had difficulty swallowing, compared with 5 percent of those taking Nexium. Among those having surgery, more suffered bloating than those taking Nexium (40 percent versus 28 percent) and the same held for rates of (excess) flatulence (57 percent versus 40 percent), the researchers found.
In addition, about 29 percent of those who had surgery and 24 percent of those on Nexium experienced some serious adverse event.
Overall, however, "this large, multicenter randomized trial demonstrated that with modern forms of antireflux therapy, either by drug-induced acid suppression or after laparoscopic antireflux surgery, most patients remain in remission for at least five years," the study authors concluded.
It is important to note that surgery had a much greater impact on the GERD symptom of regurgitation when compared to acid suppression therapy alone. Some 35-55% of patients taking PPI therapy may have break through regurgitation. This finding makes a great deal of sense when one considers the mechanical aspect of reflux whereby PPI therapy as no effect on the lower esophageal sphincter function.
The known side effects of surgery that include bloating, swallowing difficulty, and diarrhea are not seen with transoral, incisionless fundoplication (TIF) with EsophyX. While laparoscopic fundoplication may have a slightly better success in the treatment of GERD over TIF, it does so at a price of a higher complication rate.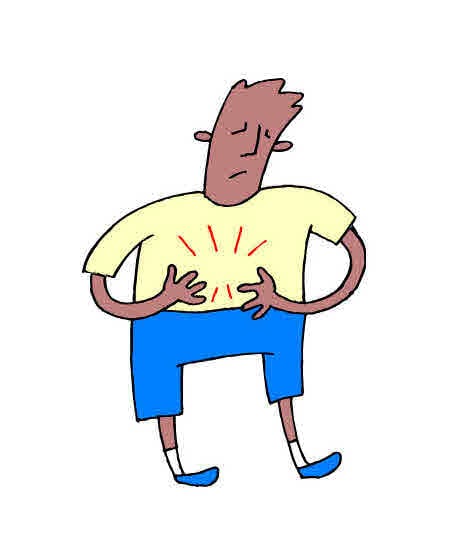 The above study was also conducted with laparoscopic surgeons who are considered experts in the field and it is reasonable to consider that a higher frequency of side effects could be seen in the general surgical community where there are a lower volume of cases being performed.