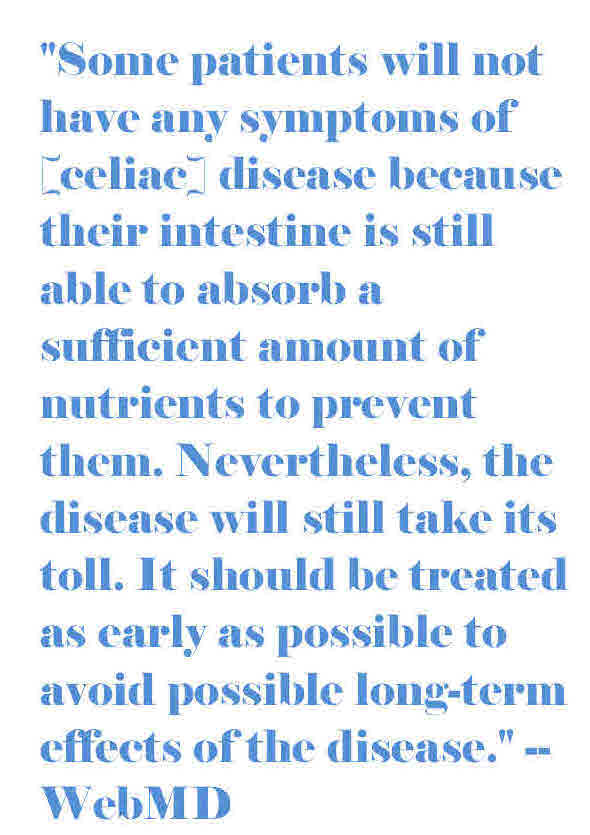 "Gluten" has come to be a pariah word in our society. But, should it be avoided entirely? What are the symptoms of celiac disease? What about a gluten sensitivity? The following article, published on WebMD, provides an interesting perspective.
Celiac disease has numerous symptoms. According to some experts, there are about 300 possible symptoms of the disease.
Different people will experience the disease in different ways because the symptoms vary greatly from one person to the next.
Often, symptoms of celiac disease are confused with other disorders, such as irritable bowel syndrome and lactose intolerance.