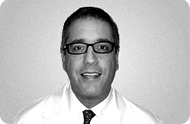 Today Dr. Starpoli will be hosted on the Doctor Radio show to discuss GERD and transoral incisionless fundoplication with EsophyX. This procedure serves as an alternative to chronic, long-term drug therapy that millions of people world-wide must take to control their reflux. Given new information on the perils of long-term drug therapy for reflux, antireflux surgery is being more considered every day.
Doctor Radio is a groundbreaking 24/7 national radio channel featuring live,
call-in shows hosted by leading NYU Langone Medical Center doctors from a vast
array of fields including: child psychology and psychiatry; sexual health;
plastic surgery; emergency room medicine; cancer; heart health; women's health;
dermatology; pediatrics; men's health; diet and nutrition; sports medicine;
psychiatry; and more.

SIRIUSXM and NYU have built a state-of-the-art broadcasting studio
in the lobby of the Manhattan-based NYU Langone Medical Center, bringing
listeners right into the middle of the medical world.