Over the last few years, new studies have been released that indicate that the long-term use of PPI drugs to treat GERD may be detrimental to some patients. Most recently, the FDA warned that long-term use of PPI's can be linked to magnesium depletion. See below:
FDA Warns GERD Drugs May Deplete Magnesium
by Peggy Peck, Executive Editor, MedPage Today
Published: March 02, 2011
WASHINGTON -- Use of proton pump inhibitors (PPIs) regularly for a year or longer may lead to low levels of circulating magnesium, which may increase the risk of leg spasms, arrhythmias, and seizures, according to an FDA warning.
The FDA noted that PPI-associated hypomagnesemia was generally reversed with magnesium supplements, but in about 25% of cases "magnesium supplementation alone did not improve low serum magnesium levels and the PPI had to be discontinued."
The FDA's notice included the prescription drugs: esomeprazole magnesium (Nexium), dexlansoprazole (Dexilant), omeprazole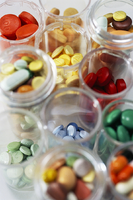 (Prilosec), omeprazole and sodium bicarbonate (Zegerid), lansoprazole (Prevacid), pantoprazole sodium (Protonix), rabeprazole sodium (AcipHex) and the combination product esomeprazole magnesium/naproxen (Vimovo).
Also included were OTC formulations of the drugs: Prilosec OTC, Zegerid OTC, and Prevacid 24-hour.
The FDA warning follows reports that PPIs given to patients who undergo stenting and other percutaneous cardiovascular events may increase the risk of heart attack or stroke.
Moreover, there have been reports linking PPI use to increased risk of Clostridium difficile diarrhea.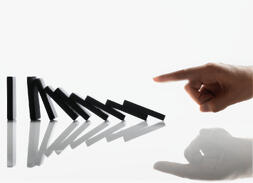 The latest alert from the FDA says physicians "should consider obtaining serum magnesium levels prior to initiation of prescription PPI treatment in patients expected to be on these drugs for long periods of time."
The risk of hypomagnesemia may be greater when PPIs are given to patients who are already taking drugs that are known to deplete magnesium, including digoxin and diuretics.
"For patients taking digoxin, a heart medicine, this is especially important because low magnesium can increase the likelihood of serious side effects," the FDA said.
In view of this information, and the concern for the continued overall health of our patients, it is incumbent upon physicians to focus procedural therapies, such as the transoral incisionless fundoplication (EsophyX TIF) surgical treatment of GERD, instead of drug therapy.