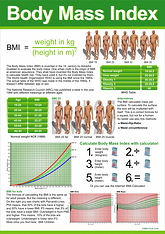 Gastric bypass surgery is one of the most common weight loss procedures performed today. With almost half of Americans being labeled as obese, or morbidly obese, many are exploring their weight loss options. Gastric bypass is among the most popular options available.
While gastric bypass has a high success rate, there are some who have not benefited from gastric bypass.

There are many factors that can contribute to a failed gastric bypass surgery. Three of the most common causes of a failed gastric bypass surgery are:
Inability to lose a substantial amount of weight.
The most common reason as to why some patients do not lose weight is due to not sticking to their dietary program. After surgery, some patients return to their high calorie diet, which diminishes their chances of having a successful recovery from gastric bypass surgery. Other important factors include dilation of the anastomosis and pouch.

Gaining weight after an initial weight loss.
There are some who do experience weight loss over a period of several months, but begin to experience weight gain thereafter. Contributing factors include: dietary changes and stomach pouch dilation.

Surgery and medical complications.
Complications that may arise from surgery include narrowed anastomosis and a dilated stomach pouch. Medical complications include anemia, constipation, diarrhea, and ulcers.
Any surgery has its share of risks. In order to minimize the risks and complications of surgery, you need to be fully committed to the process (this includes post-surgery). Adhering to the advice of medical experts will lower your chances of a failed gastric bypass.
For those with dilation of the anastomsis, the good news is that there are incisionless techniques, performed through the mouth, that allow for suturing and repairing of this area. Endoscopic suturing of the dilated gastrojejunal anastomosis is performed regularly at our facility.