High-Fiber Diet May Help Thwart Colon Cancer
Review of studies suggests cereals, whole grains deliver health benefits
November 11, 2011 RSS Feed Print
FRIDAY, Nov. 11 (HealthDay News) -- Eating a high-fiber diet may reduce your risk of colorectal cancer, especially if the fiber is from cereal and whole grains, according to a new review.
British and Dutch researchers analyzed 25 studies that included a total of nearly 2 million people. Compared with the lowest levels of fiber consumption, each 10 gram per day increase in intake of total dietary fiber and cereal fiber was associated with a 10 percent reduced risk of colorectal cancer.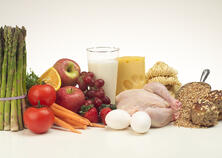 Consuming 90 grams more a day (three servings, or three and one-quarter ounces) of whole grains was associated with about a 20 percent lower risk.
The review did not find significant evidence of a link between fruit or vegetable fiber and colorectal cancer risk.
A previous analysis did find that a high intake of fruit and vegetables was associated with a reduced risk of colorectal cancer, which suggests that components other than fiber in fruits and vegetables may play a role, the researchers said.
The study appears online Nov. 11 in BMJ.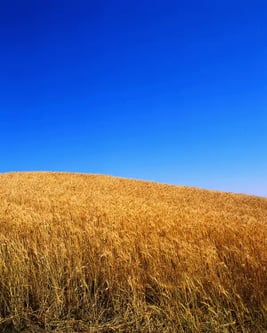 "In summary, our meta-analysis suggests that a high intake of dietary fiber, particularly from cereal and whole grains, is associated with a reduced risk of colorectal cancer," the researchers wrote in a journal news release.
They also noted that a high-fiber diet may reduce the risk of cardiovascular disease, type 2 diabetes, overweight, obesity and possibly overall risk of death.
One expert said there may be a physiological basis for the anti-cancer benefit of a high-fiber diet.
"This study highlights the importance of a diet rich in fiber," said Dr. Anthony Starpoli, a gastroenterologist at Lenox Hill Hospital in New York City. "We know that soluble is most helpful in improving colon transit times. As the contents of the colon move at a better rate, there is thought to be less toxic exposure to the interior of the colon thereby reducing risk of developing colon cancer," he explained.
Colorectal cancer is the third most common cancer worldwide, with 1.2 million new cases diagnosed each year, the news release noted.
The findings provide more evidence of the many health benefits of whole grains, but further research is needed to learn how this occurs, Anne Tjonneland, from the Danish Cancer Society, added in an accompanying editorial.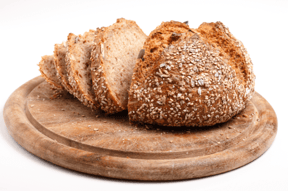 More information
The American Academy of Family Physicians outlines how to increase your fiber intake.
Copyright © 2011 HealthDay. All rights reserved.