Letter From The Doctor
Welcome to my world of gastroenterology!
I have been in private practice since 1991, specializing in gastrointestinal disorders. I am a Board Certified Internist and Gastroenterologist.
As an Attending in Gastroenterology, my hospital affiliations in New York City include: Lenox Hill Hospital, Beth Israel Medical Center and New York University Medical Center. I hold a position as Clinical Assistant Professor of Medicine at New York Medical College. Additionally, I am associated with the Kips Bay Endoscopy Center, a state-of-the-art endoscopic facility where most out-patient procedures are performed.
I practice "old-fashioned" medicine combined with the latest of technology. When you come to my office for an appointment, you are seen by me personally and not a nurse or physician's assistant. My staff and I make every attempt to insure quality and continuity of care.
There are two practice locations, 80 5th Ave in New York City and in Poughkeepsie, New York located 75 mile north of the metropolitan area in the beautiful Mid-Hudson Valley. While my practice mainly serves the New York metropolitan and surrounding tri-state areas, I welcome patients from all over the globe. Accommodations can be arranged in coordination with visits and testing.
Offices are equipped with state-of-the-art medical instruments including video endoscopic equipment, breath testing for lactose intolerance and bacterial overgrowth, ambulatory acid and nonacid reflux monitoring (Sleuth-Zephyr Impedance System) for gastroesophageal reflux, infrared coagulation for the nonsurgical treatment of hemorrhoids, as well as colon cancer screening by colonoscopy.
While my primary interest is in reflux disease (a.k.a. GERD, heartburn), I do manage a broad spectrum of gastrointestinal disorders. I offer incisionless, surgical procedures to control reflux such as the EsophyX TIF (Transoral Incisionless Fundoplication) procedure. Additionally, I offer the BARRX radiofrequency ablation therapy and endoscopic mucosal restection (EMR) to treat the premalignant condition of Barrett's Esophagus. The newer endoscopic assisted, incisionless surgical procedures are changing the way we manage the chronic reflux patient that is not always controlled by the usual medicines. I also work very hard to make the diagnosis of "difficult to treat" reflux as well as atypical reflux.
Should you have any questions or wish to schedule a visit, feel free to contact me.
Sincerely,
A.A. Starpoli, MD
Patient Reviews
Check out Dr. Starpoli's reviews and be sure to leave one of your own!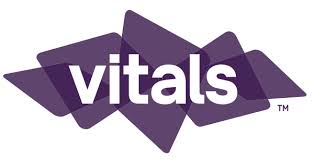 http://www.vitals.com/doctors/Dr_Anthony_Starpoli/profile

http://www.healthgrades.com/physician/dr-anthony-starpoli-y82xh

http://www.ucomparehealthcare.com/drs/anthony_starpoli/

http://www.ratemds.com/doctor-ratings/118644/Dr-Anthony+A.-Starpoli-New+York-NY.html